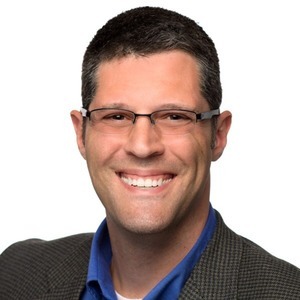 Ryan Grimes
Host of Martech Zone Interviews
Ryan is the President of an extraordinary company, My IT Indy. They are dedicated to helping your business be more efficient and profitable through the use of technology. He has worked on technology for over 35 years, starting with an Apple IIe! Ryan loves helping businesses grow and become more successful through planning and implementing appropriate technology solutions.
Ryan Grimes has hosted two Episodes.
September 27th, 2018 | 34 mins 49 secs

digital marketing, digital marketing experts, douglas karr, indianapolis, karr, marketing, marketplace, martech, martech zone, startup, susan marshall, technology, torchlite

In this MarTech Interview, we speak to technology entrepreneur Susan Marshall. Susan is a well-respected leader both regionally and internationally, with over 25 years in the technology space. The companies she's helped include Apple, Adobe and Salesforce.

October 28th, 2017 | 37 mins 32 secs

cms, content management, content management systems, michael reynolds, zephyr cms

Zephyr is an innovative content management solution for agencies and power users to build powerful websites for your clients, with speed and style. It's highly performant, PCI compliant, and HIPAA compliant.