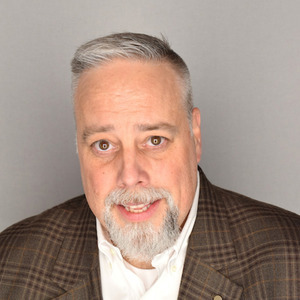 Douglas is the founder of the MarTech Zone, a publication serving the marketing industry for over a decade. He has extensive background in Software as a Service, having worked for and with companies like ExactTarget, Salesforce, Oracle, GoDaddy, SmartFOCUS, and many others. Douglas helps SaaS companies grow their product offerings and their inbound marketing efforts through digital media with his agency, DK New Media. Douglas is also a Veteran of the United States Navy and Veteran of Desert Shield and Desert Storm. Douglas also speaks internationally on the topics he covers.
Douglas Karr's Hosted Episodes
Douglas Karr has hosted 88 Episodes.
October 17th, 2017

We're ecstatic to have Soren Pedersen, a product manager in the wired division of Shure, on the show today. The microphone is the critical technology in any podcast, and we're going to discuss everything about them!

September 20th, 2017

Asking 4 questions can help B2B organizations assess how customer-centric their platform actually is. B2B commerce expert, Ray Grady, can explain what to do if the answer to these questions is "no."

September 6th, 2017

We discuss Aprimo's growth and recognition in the industry with Kevin Souers, Chief Product Officer. Kevin leads product and platform development and ensures Aprimo's technology platform is the leading solution for marketing operations.

August 25th, 2017

Customer Analytics, Machine Learning, Artificial Intelligence, and Attribution

August 17th, 2017

An Interview with Asheesh Jain and Chad Politt

July 28th, 2017

An Interview with CEO Jeremy Bloom of Integrate

July 20th, 2017

An Interview with ExactTarget and Salesforce Executive Joel Book

July 14th, 2017

An Interview with CEO R.J. Talyor of Quantifi

July 3rd, 2017

The CEO and Co-Founder of One Click Ventures Discusses Marketing for Ecommerce

June 21st, 2017

Sigstr is the Leading Email Signature Marketing Platform

May 30th, 2017

Justin Gray is the CEO of LeadMD, Marketing Automation Consultants

May 23rd, 2017

Chris Spangle is an Expert Who Builds Audio Engagement

May 16th, 2017

Amy Heiss is the Director of Social Media Training and Activation at Dell

April 25th, 2017

An Interview with the CEO and Founder of Mighty Networks

April 5th, 2017

Why The Martech Solutions You Bought Aren't Getting Used (& How to Change That)

March 22nd, 2017

Founder Greg Kraios and CTO Ryan Pfenninger