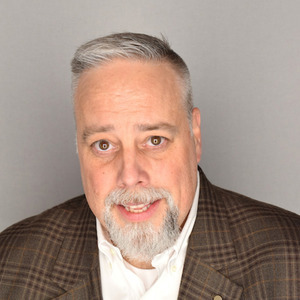 Douglas is the founder of the MarTech Zone, a publication serving the marketing industry for over a decade. He has extensive background in Software as a Service, having worked for and with companies like ExactTarget, Salesforce, Oracle, GoDaddy, SmartFOCUS, and many others. Douglas helps SaaS companies grow their product offerings and their inbound marketing efforts through digital media with his agency, DK New Media. Douglas is also a Veteran of the United States Navy and Veteran of Desert Shield and Desert Storm. Douglas also speaks internationally on the topics he covers.
Douglas Karr's Hosted Episodes
Douglas Karr has hosted 88 Episodes.
July 10th, 2018

In this MarTech Interview, we speak to Jessica Ortega, a Web Security Research Analyst with Sitelock. We discuss SEO Spam - what it is, how can you identify it, and how can you stop it?

June 29th, 2018

In this MarTech Interview, we speak to Mike Prasad. Mike launched his online career doing web development before companies even understood the Internet. Years later, he's developed, helped, and invested in some of the best brands in digital media.

June 27th, 2018

In this MarTech Interview we speak to Melinda McLaughlin, a leader in the video advertising space. Melinda has been on every side of the relationship - advertiser, agency, and now video ad technology, and provides deep insight into the industry.

June 13th, 2018

In this MarTech Interview, we speak to Paul Mealy, author of Virtual & Augmented Reality For Dummies

May 24th, 2018

In this MarTech Interview, I interview Kerry Bianchi, the CEO of Visto. Kerry is the leader in the programmatic industry, a board member of IAB, a Top 50 Women in Brand Marketing, and 2017 Silver Stevie Award winner for "Female Executive of the Year, Business Services – Computer Services and Software.

April 4th, 2018

If you can't talk about how to change the outcome with actions, then you can't leverage AI to its full potential. You need to be able to recommend an action from the input side to get an outcome of predictive analytics with any value.

March 12th, 2018

An IP address is a way to connect businesses and marketers to their customers and prospects with a new approach to online advertising: IP Targeting. El Toro matches physical addresses to IP addresses with extreme precision using offline data and patented one-to-one marketing technology.

February 25th, 2018

Brent Oakley operated a chain of successful premium car washes but struggled to find a means of marketing to his customers while they were in-store. He built a music and messaging platform that provides real-time, highly-targeted messaging to each store and launched it as a Saas platform, Vibenomics.

February 9th, 2018

Edison Research is a respected provider of thought leadership across the media spectrum, and a pioneer in the tracking and analysis of podcast and voice marketing. We have a fascinating conversation with Senior Vice President Tom Webster on the growth and future of voice marketing.

January 25th, 2018

Marketers are avoiding Snapchat, and it may be to their own detriment. Learn why with this podcast with Miri Qylafi, Head of Partnerships from Fanbytes.

January 11th, 2018

We're overwhelmed. Not just marketers but virtually every business is inundated with a non-stop barrage of requests. How do we change our attitueds, take control, and find the focus necessary to be successful? This interview with motivator and digital thought leader Erik Qualman is 30 minutes packed with everything you need to kick off this year the right way.

December 20th, 2017

As artificial intelligence and machine learning make their way into marketing automation, individualization will become the new personalization.

December 11th, 2017

Loop & Tie is a gifting platform for businesses where businesses provide a budget and the system filters to a selection of gifts their client can choose from. It's exploded in growth and popularity - led by the demands of consumers that are seeking choice and personalization.

December 3rd, 2017

Douglas interviews Robert Rose and Joe Pulizzi on their newest book, which documents how businesses can turn marketing from an expense into a profit center.

November 27th, 2017

What is a marketing stack? Is the traditional marketing stack dead? Why should businesses look to a best-of-breed marketing stack rather than a traditional stack?

October 28th, 2017

Zephyr is an innovative content management solution for agencies and power users to build powerful websites for your clients, with speed and style. It's highly performant, PCI compliant, and HIPAA compliant.