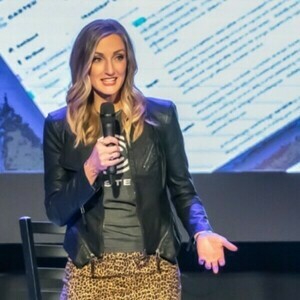 Casted's fearless leader and podcast extraordinaire, Lindsay's obsession with content marketing is outmatched only by her love for her three young boys (including twins). Casted is the first amplified marketing platform for B2B podcast and video marketing strategies.
Lindsay Tjepkema has been a guest on 2 episodes.
June 4th, 2021

In this Martech Zone Interview, we speak to co-founder and CEO of Casted, Lindsay Tjepkema. Lindsay has two decades in marketing, is a veteran podcaster, and had a vision to build a platform to amplify and measure her B2B marketing efforts... so she founded Casted!

September 10th, 2018

In this MarTech Interview, Adam and I share the podcast with Emarsys Head of Content, Lindsay Tjepkema. Lindsay is a leader in the MarTech industry and her podcast, Marketer + Machine, has skyrocketed in popularity.