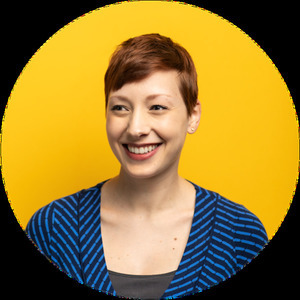 Hope is the Chief Operating Officer for Umault. Hope joined the company in 2016 as a production supervisor and was already an experienced editor and project manager. Since then she has expanded beyond the production department to managing all of Umault's video marketing projects, creative team, and content marketing. On weekends you can find her catching up on The New Yorker, cooking, and chasing after her baby, cat, and dog (in that order).
Hope is also the co-host of the podcast Death to the Corporate Video. Talk to Hope about why video needs to anchor your next marketing campaign or how to run a small marketing agency.
Hope Morley has been a guest on 1 episode.
March 29th, 2021

In this Martech Zone Interview, we speak to Guy Bauer, founder and creative director, and Hope Morley, chief operating officer of Umault, a creative video marketing agency. We discuss Umault's success at developing videos for businesses that thrive in an industry rife with mediocre corporate videos.