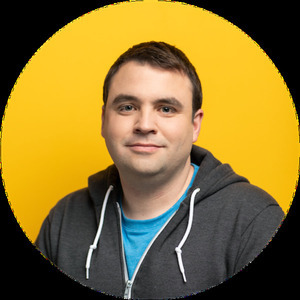 Guy is the founder and creative director of Umault. Guy has been making commercial videos for over 20 years and is the author of Death to the Corporate Video: A Modern Approach that Works. He started Umault in 2010 after a decade of working in TV, film and radio. He's been losing hair and gaining weight ever since. He's a Cincinnati Bengals fan, which is his only life regret.
Guy Bauer has been a guest on 1 episode.
March 29th, 2021

In this Martech Zone Interview, we speak to Guy Bauer, founder and creative director, and Hope Morley, chief operating officer of Umault, a creative video marketing agency. We discuss Umault's success at developing videos for businesses that thrive in an industry rife with mediocre corporate videos.