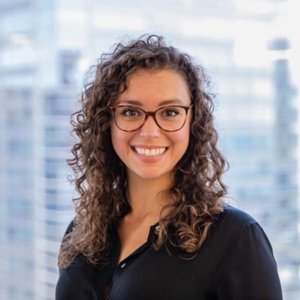 Courtney Beasley
Special guest
Courtney Beasley is the Vice President of Marketing at Walker Sands. As strategic leader of Walker Sands' internal marketing initiatives, Courtney oversees the implementation and execution of traditional and digital marketing initiatives, enhancing brand awareness, generating demand, and empowering the sales team to close business. Courtney works closely with public relations, digital and creative team members at Walker Sands to effectively deliver comprehensive, fully integrated campaigns. She and her team thrive on developing creative and engaging programs to build the Walker Sands brand and bottom line.
In building the Walker Sands marketing department since 2012, Courtney has overseen the execution of many programs including authoring our Seven Steps to Generating ROI with B2B Content white paper, our Just a Book and Marketing Madness event series, a total of six Walker Sands and Walker Sands Digital website redesigns, and championed our rebrand in late summer 2019.
Courtney graduated from the University of Dayton with her Bachelor of Arts in communications, with an emphasis on public relations. She also completed minors in marketing, international business and political science. She enjoys sitting on Chicago non-profit Harmony, Hope & Healing's board as Vice President and is currently obtaining a certificate in Strategic Marketing at Northwestern.
Courtney Beasley has been a guest on 1 episode.
May 22nd, 2020 | 27 mins 44 secs

b2b, brand, courtney beasley, covid-19, douglas karr, economic crisis, insights, karr, lockdown, marketing, marketing insights, martech, martech zone, messaging, pandemic, playbook, public relations, statistics, technology, walker sands

In this MarTech Martech Zone we speak to Courtney Beasley, VP of Marketing for Walker Sands, about how companies must adjust their messaging in the midst of the COVID-19 pandemic.